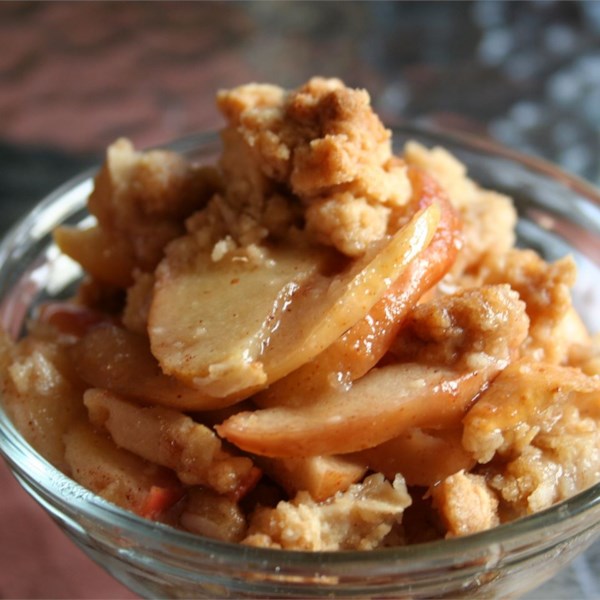 Looking for a great way to use your fall apples? I made this amazing apple crisp (recipe at allrecipes).
I used the handy peeling tool
referenced earlier and made only a tiny change to the recipe. Since we eat primarily dairy free, I needed a substitute for the butter in the recipe. Turns out, coconut oil
works great.
(I love the convenience of shopping online and I think you will too. The links in this post are my referral links. Read my disclosure policy here.)